Create image gallery from Google Sheet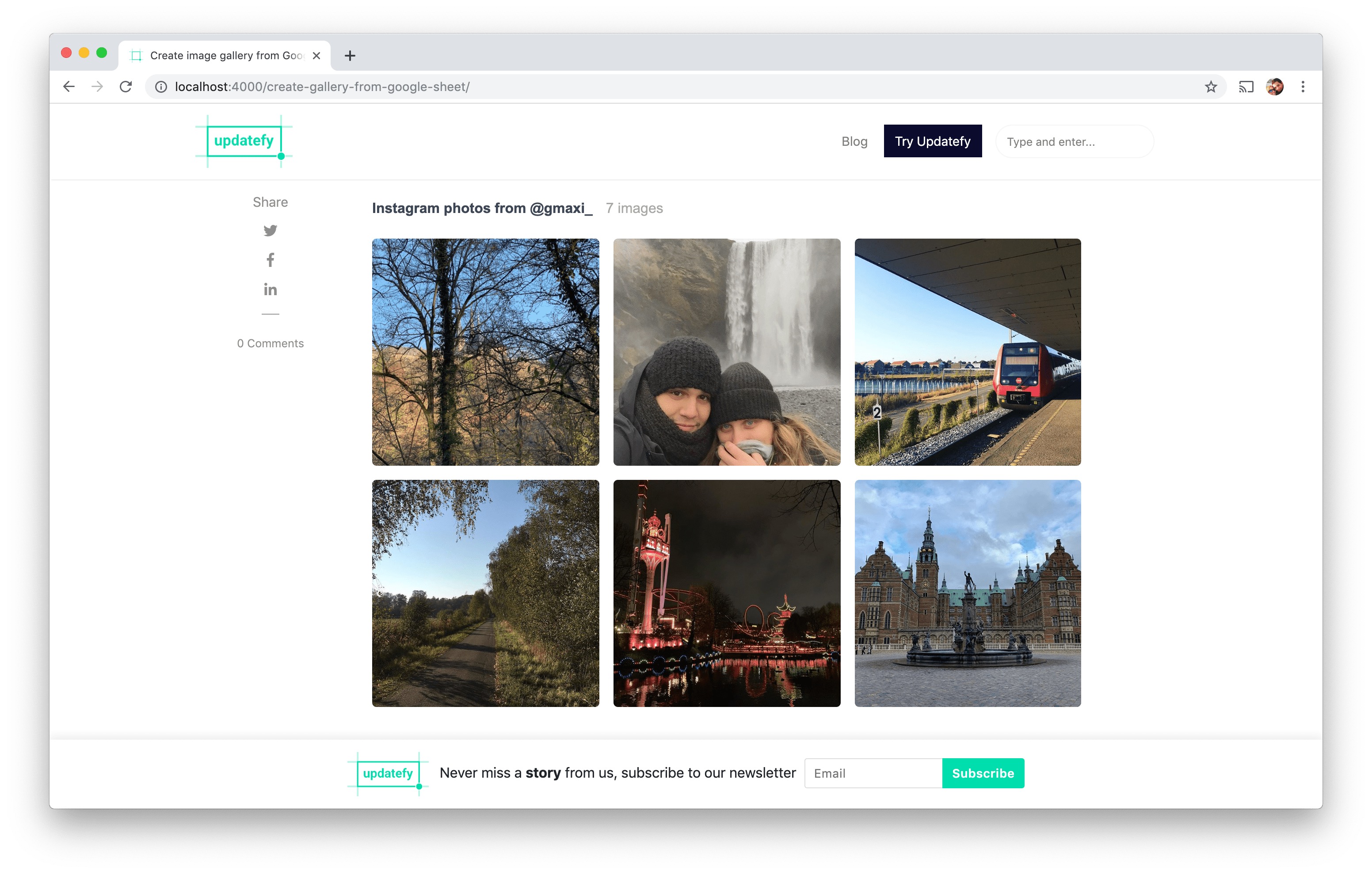 Updatefy gallery widget type allows you to transform any Google Sheet into a simple and beautiful image gallery.
These are some of the key features of our new Updatefy gallery widget:
💎 Responsive grid gallery
↗️ Built-in modal with a fullscreen image
🔥 Emoji support for title & description
🏷 Multiple tags support comma separated
🚀 And much more!
Start using Updatefy now for free and create your own widgets!
Google Sheet Structure
In order to create a gallery widget your Google Sheet must have a specific format, please check the documentation below or use this spreadsheet an example.
| Property | Description |
| --- | --- |
| image | Any format is supported, the image will be used as thumbnail and on fullscreen mode. |
| title | Use short text as the title of the image. |
| description | Long text to use a description of the image, this will be used on the modal. |
| date | Short text to be used as the date of the image. |
| tags | Short text to categorize the content. Multiple tags are supported separated by, (comma). |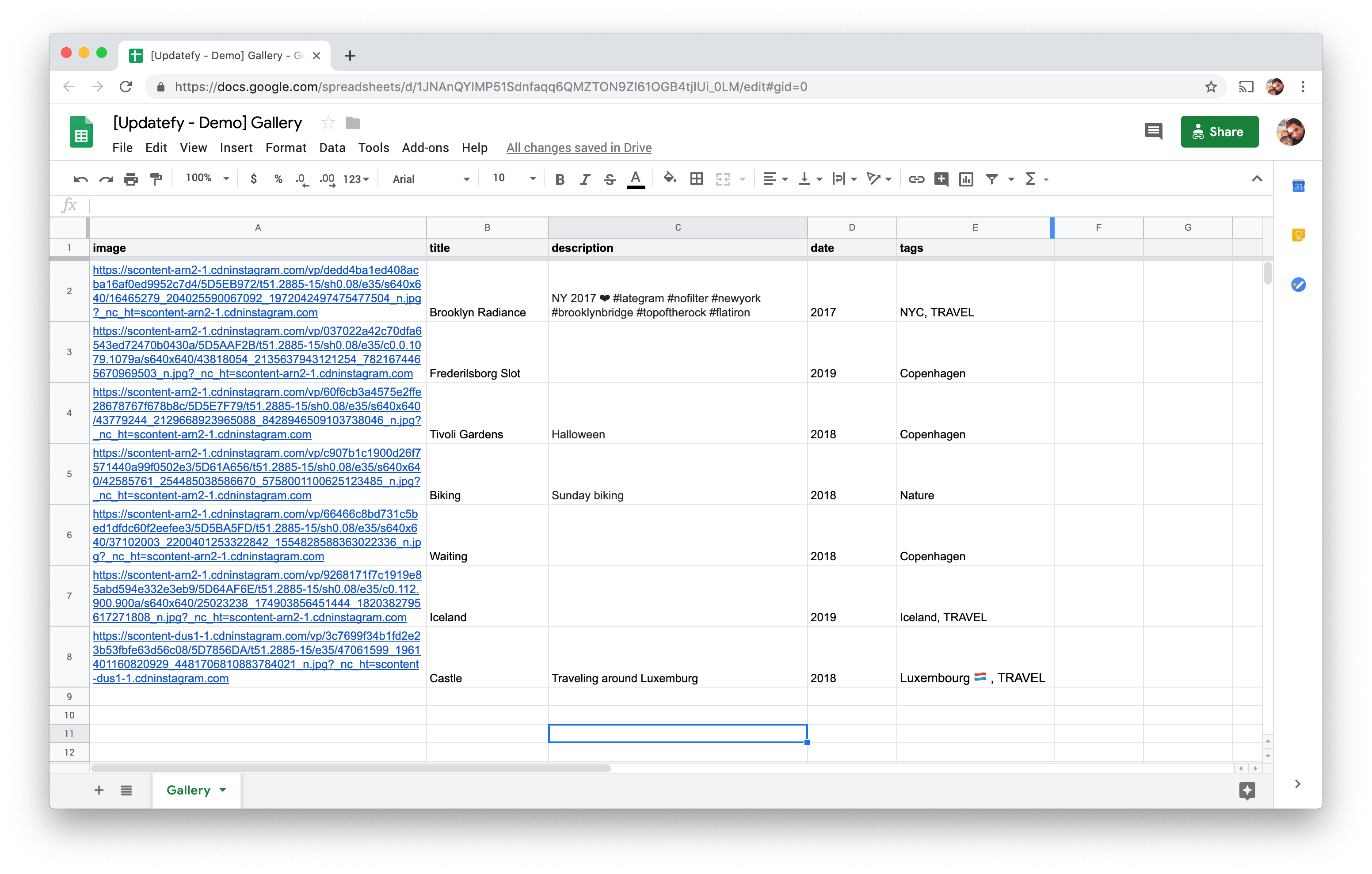 Live Demo